BOARD OF DIRECTORS

JOSH BAILEY - PRESIDENT
THE FOUNDER AND WEB MASTER OF THE
NIGHTWOLF PARANORMAL RESEARCH. I HAVE BEEN
INTERESTED IN THE FIELD OF PARANORMAL EVER SINCE I COULD REMEMBER ALSO A BIG FACTOR IN THE STARTING THE NWPR TO GATHER INFORMATION THE PARANORMAL AND STARTING THE SOCIETY WITH MEMBERS THAT WOULD HELP AS MUCH AS POSSIBLE TO GET ALL THE INFORMATION THAT WE CAN GET BECAUSE THERE IS WAY TO MUCH INFO ON THE SUBJECT WITH NEW INFO COMING ALMOST EVERY DAY.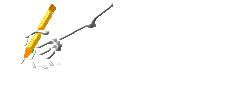 CATHY - VICE PRESIDENT
I was born in the suburbs of Chicago I come from Scottish-German stock (a direct decedent of William Wallace no less...). A little about me, I love Wolves, horses, horseback riding, animals, really scary movies, AND loud throbbing heavy metal (not death-metal, just a little Ozzy!) I also love reading, and any discussion of the paranormal. i consider myself a serious student of the paranormal, and I have spent my whole life trying to peer at what is on the other side of the veil! (And, I also love children, so I keep the stereo down when they are at home....hee....).
If you would like to see her personal page
PLEASE CLICK ON ONE OF THE LINKS BELOW
OR GO TO HER OTHER WEB PAGE